Für alle Streaming Boxen in VW Caddy mit Radio RCD 210 - USB-Stick, SD, Bluetooth, AUX Interface nachrüsten
These sample instructions describe how you can install USB and Bluetooth (here: USBN15 - USB Bluetooth Interface) on a CD changer interface in a VW Caddy with RCD 210 radio. You can also use these instructions to install all Streaming Boxes.

Described as an example for the RCD210 radio - similarly usable with all other radio systems for the Caddy / Golf (e.g. RCD 310, RNS 300, RNS 310, etc.)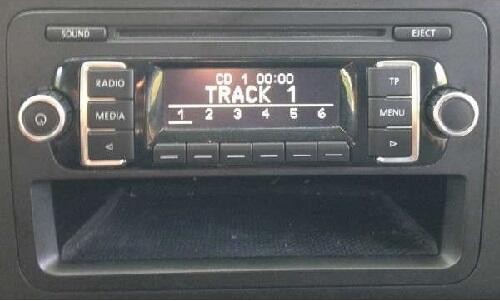 VW Caddy - RCD 210 radio - remove the panel around the radio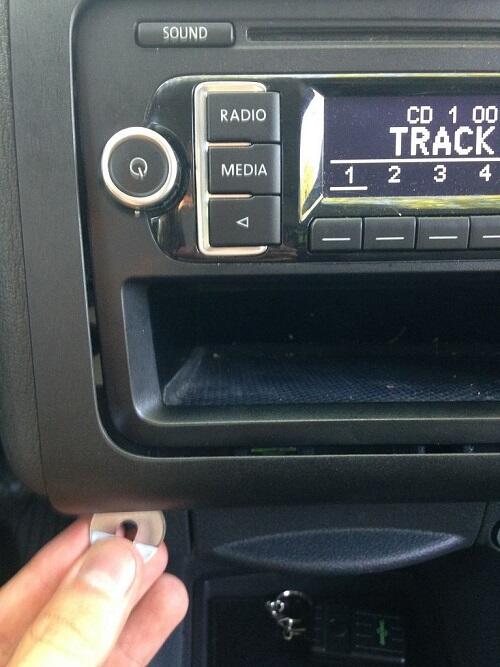 First, the panel around the radio has to be removed so that the fastening screws of the radio can be accessed.
To do this, carefully pry off the cover around the radio with a suitable object. For example, our removal set with panel wedges is also suitable for this.
      VW Caddy - RCD 210 radio - attachment points of the panel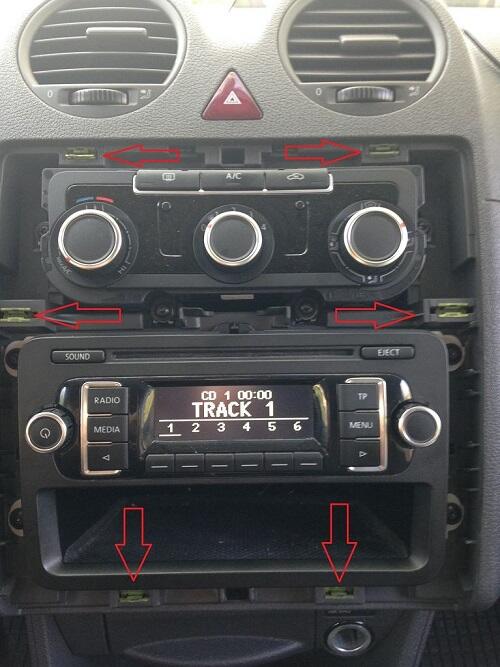 Here you can see where the panel clicked into place.
      VW Caddy - RCD 210 radio - remove the radio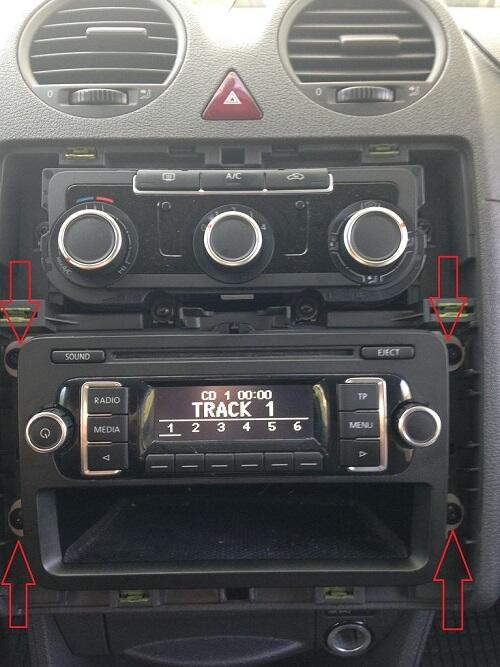 Now loosen the 4 Torx screws in order to be able to remove the VW Radio RCD 210. Now carefully pull the radio out to the front.
      VW Caddy - RCD 210 radio - prepare the connection of the interface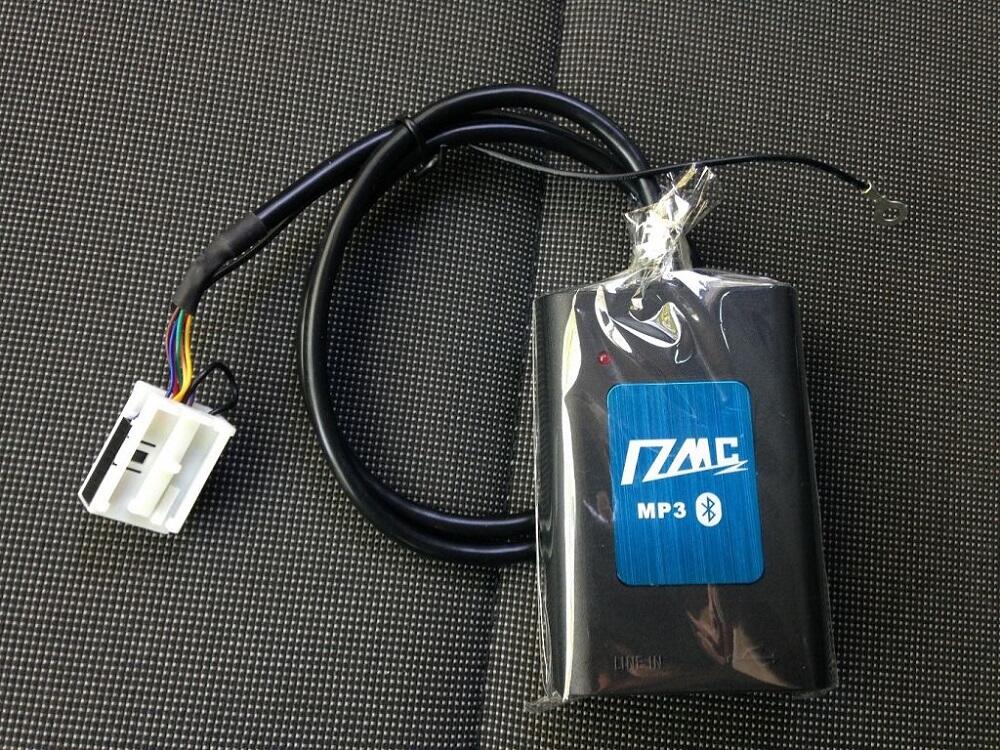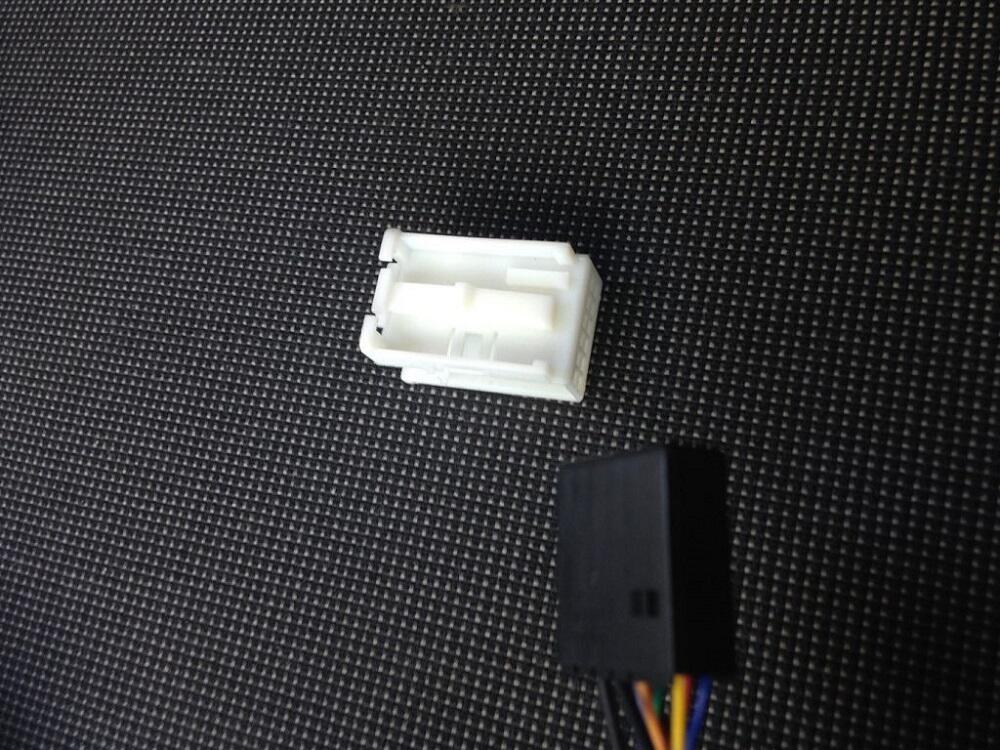 Slide the white outer connector cover out to the side.
      VW Caddy - RCD 210 radio - connect interface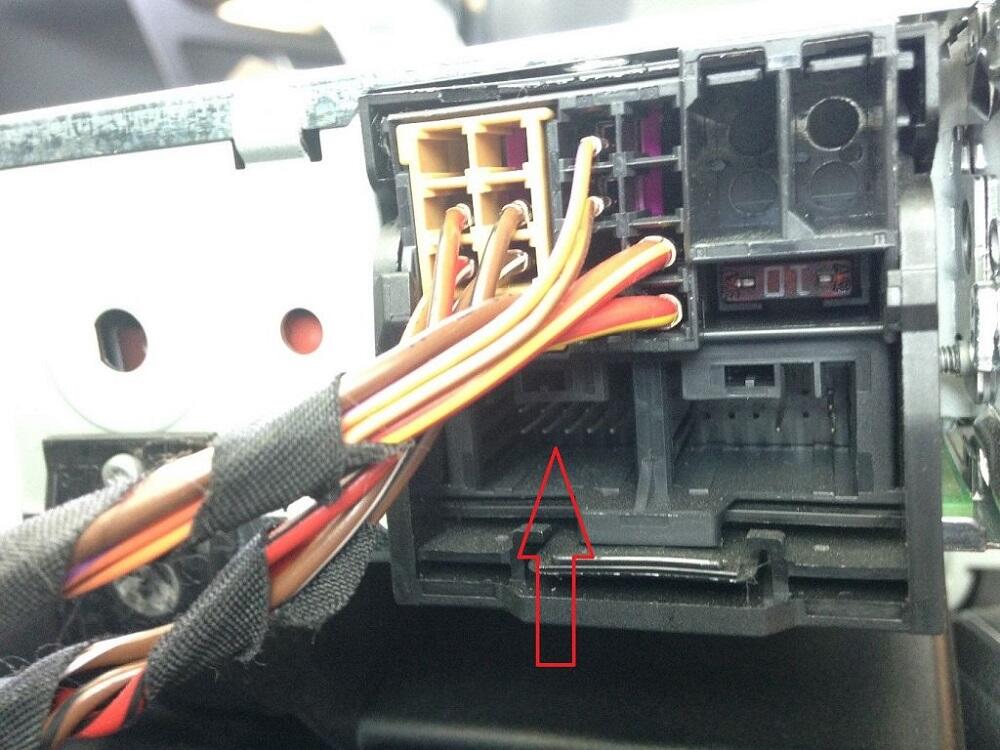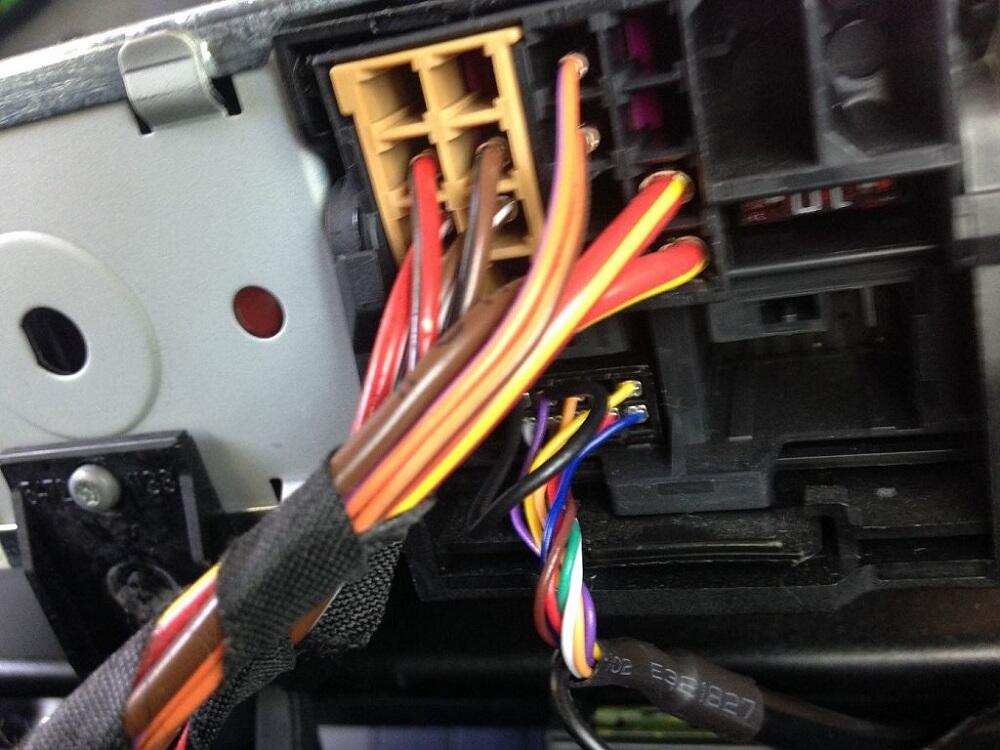 Insert the black plug from the interface into the marked slot on the rear of the radio with the snap nose up.
      VW Caddy - RCD 210 radio - connect ground cable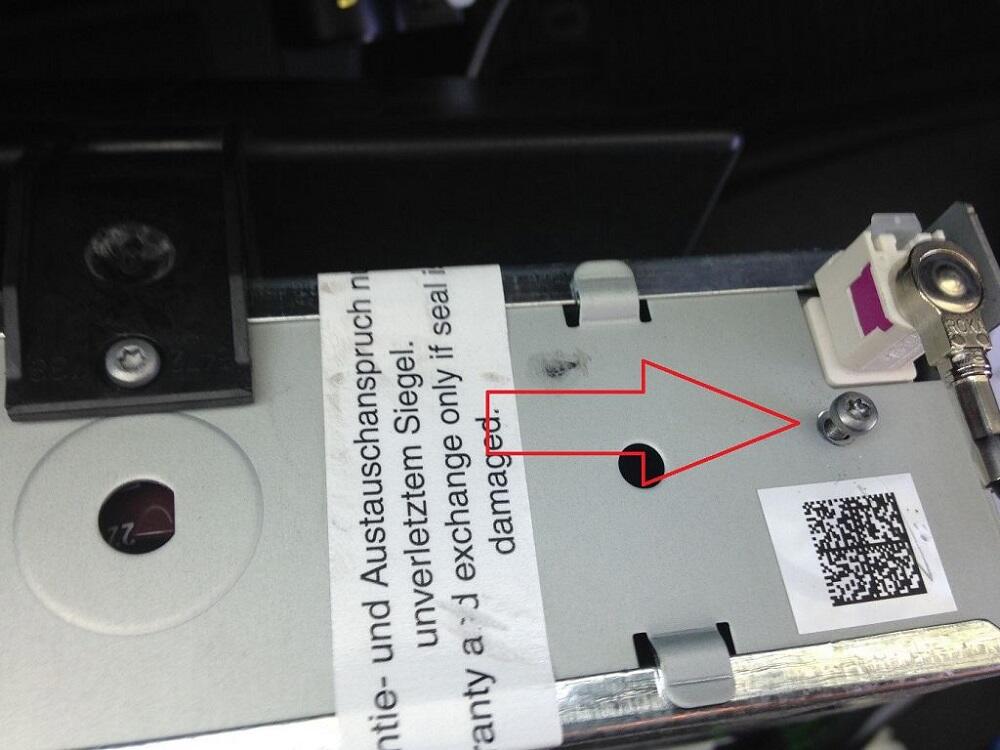 Now attach the ground cable to a suitable screw on the radio housing.
Here the marked screw is suitable for connecting the ground cable.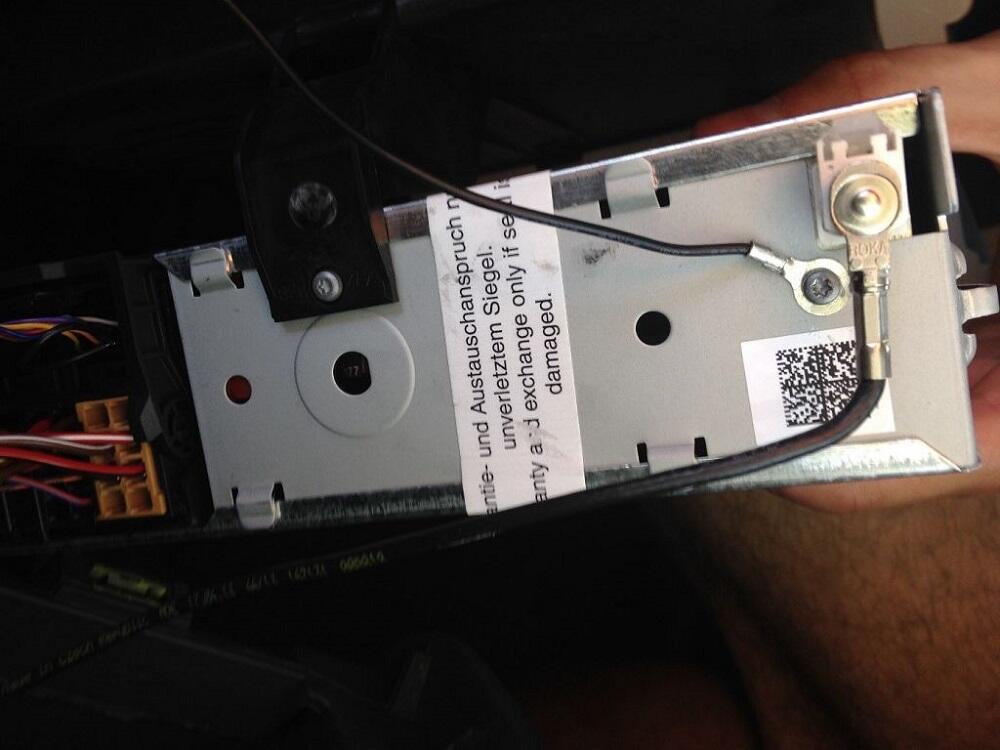 The ground cable can be screwed under the existing screw with the attached eyelet.
      VW Caddy - RCD 210 radio - retrofit USB connection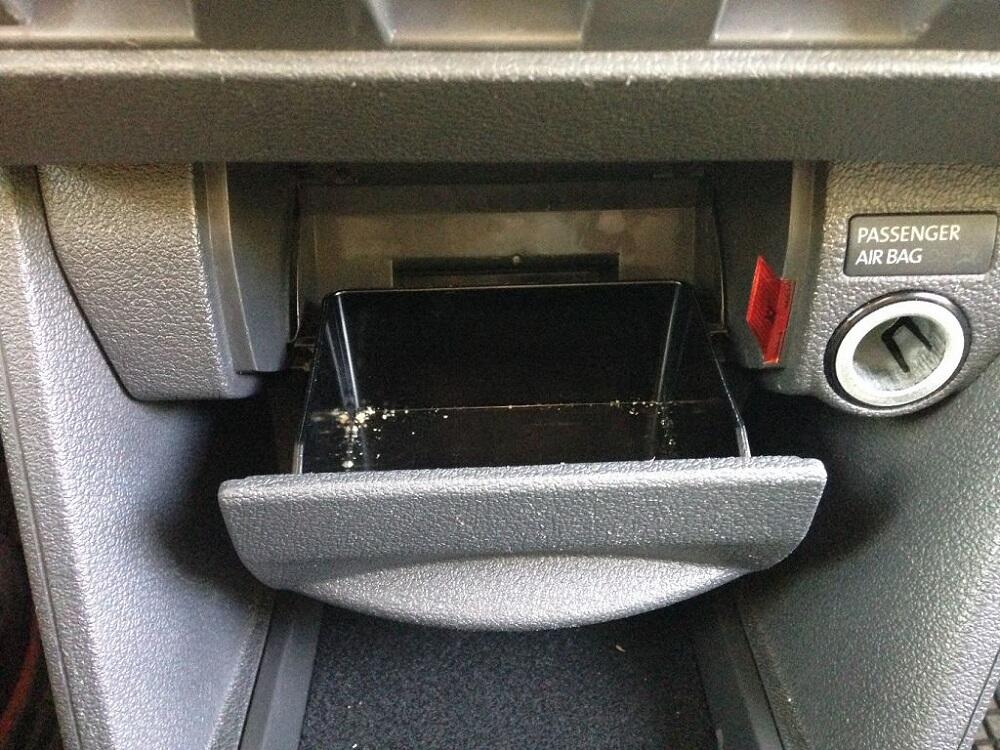 The USB connection can now be relocated to the desired location, depending on personal requirements.
In this example, the USB connection has been relocated behind the storage compartment below the radio so that it is easily accessible there.
For this installation method, the storage compartment / ashtray must first be removed.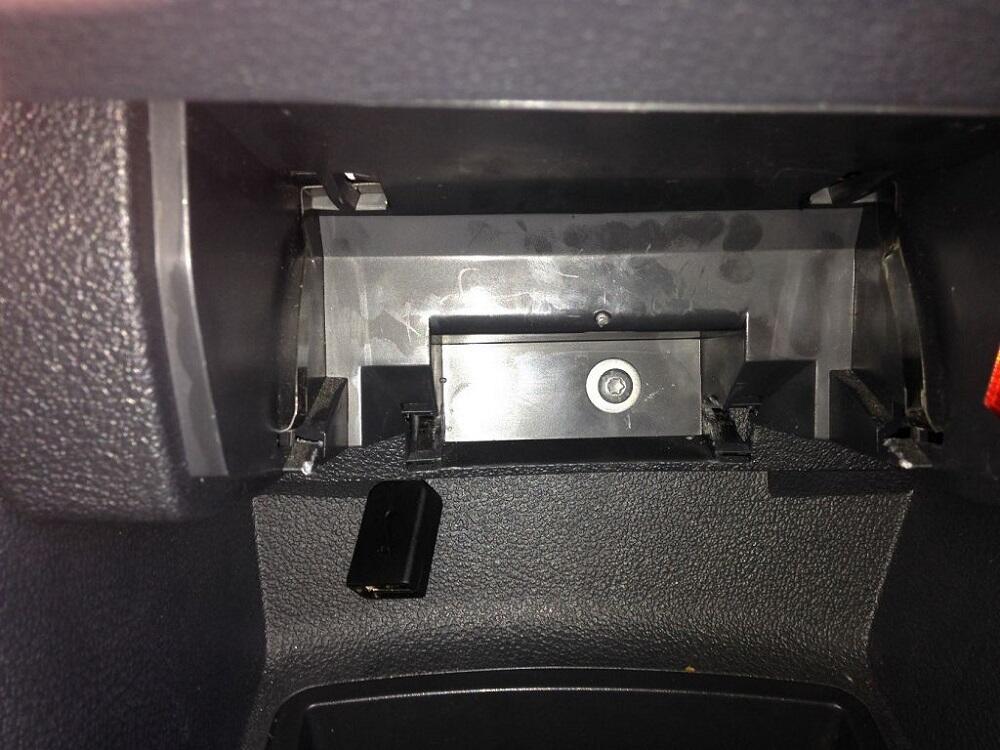 Then the cable can be laid behind it and the USB connection can be led out underneath.
      VW Caddy - RCD 210 radio - assembly completion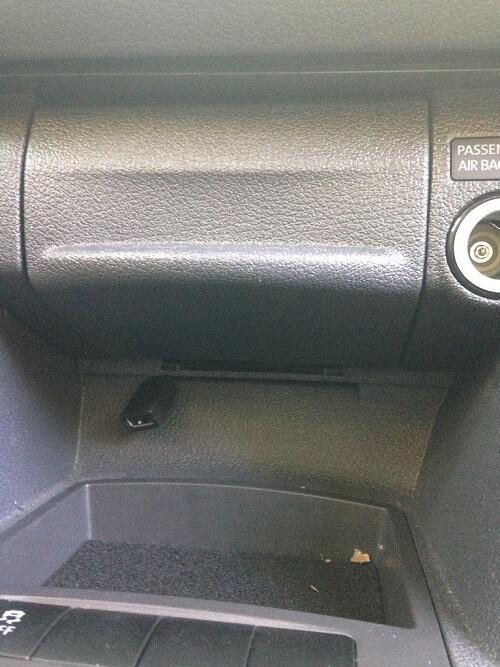 After installation, the USB port comes out on the storage compartment in front of the gear knob. There are of course many other options for installation and positioning.

Information on equipping the USB stick with MP3 files can be found in the documentation and instructions.
ATTENTION: Before installing the radio, please test all functions of the interface / streaming box. If everything works, you can go to complete the assembly.
These installation example instructions are only intended as a model for the installation mentioned. In principle, no liability is accepted.
Errors or problems of any kind cannot be ruled out. We are happy to be at your disposal during the installation. faq@usb-nachruesten.de